A Man's Guide to Buying an Engagement Ring
So, you have decided to take the plunge and propose - congratulations!
It's exciting, it's heart racing but when it comes to choosing the perfect engagement ring that is guaranteed to make the occasion complete, we know that you may need a little, or even a lot of guidance.
---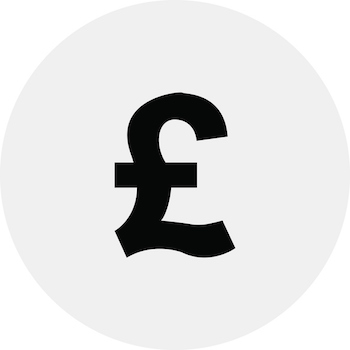 HOW MUCH DO I SPEND?
This is probably the first question you ask yourself. The simple answer is that it depends on your own personal circumstances as well as taste.
Firstly, ask yourself what you can comfortably afford - this is the start of your life together so don't begin by overstretching yourself. Spend what is realistic to you and your lifestyle without cutting any corners or compromising on quality. She will wear this ring for the rest of her life so it has to be special. I have had some panicked guys say "is it one years salary?". NO! On average its probably 1 month.
Remember that the relationship between a man and his jeweller is important - at Avita we will help you get the best possible ring for your chosen budget.
---
SHOULD I SUPRISE HER OR SHOULD WE CHOOSE TOGETHER?
There is nothing more romantic than being totally suprised when the person you love goes down on one knee and asks "will you marry me"? The suprise of the moment, the ring all plays into... wow he done well!
Whilst some love suprises others prefer to be in control. Whichever option you choose as right for you, we are here to ensure that the ultimate outcome is a ring that she will love forever.
If you are really unsure, consider the idea of a 'proposal ring', where you buy in an inexpensive alternative to the real deal to use for the actual proposal moment itself then you can both return to find that 'happy ever after' ring.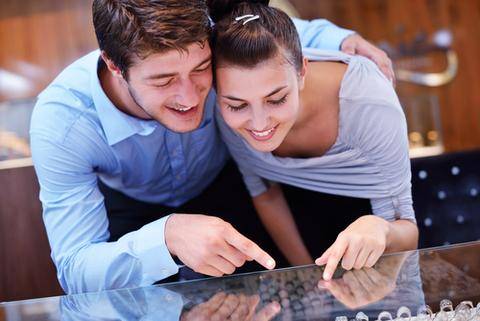 ---
HOW DO YOU KNOW WHAT STYLE SHE'LL LIKE?
If you are determined to surprise her, then firstly it pays to do your research.
Take her on subtle shopping trips or ask her best friend for advice (make sure she can keep secrets). Listen to her likes and dislikes and think about her style. Remember that this ring is for life and it is for her so your taste is not what it is about.
---
HOW DO I FIND HER RING SIZE?
Nothing spoils a surprise more than finding your boyfriend rummaging in your jewellery box or asking not so subtle questions about what size their fingers are.
The average size is 'L', but try and research if you can but without spoiling the surprise. If you can find a similar sized ring but are not sure of the size, simply bring it to us and we can tell you the exact sizing.
Remember that too big is better than too small when it comes to proposing.
If you are still stuck then use a finger measurement gauge which you can buy from us HERE. Once you have the size send it back to use for a full refund or keep it as a souvenir.
---
GOLD OR PLATINUM?
This comes back to her personal style. Does she wear gold coloured jewellery or silver?
Don't focus on the costume jewellery that she may wear on a night out that is more about fashion than sentimentality. Be guided more by the more precious keepsakes that she has.
As a current guide, 89% of our sales are in a white metal (i.e. either white gold or platinum). The remainder usually have the ring in yellow gold with just the diamond set in white gold.
---
Variables
Option 1
Option 2
Option 3
DIAMONDS. WHAT'S BEST - SIZE OR QUALITY?
Hmmm. This all depends on budget as well as style. If money were no object what would you choose? At a guess it would be the big diamond that's of the highest quality. If you can afford that, great, but many can't. First set the budget and work from there.
Say that your budget is £3000 and you like the Anna ring, which has a round brilliant cut diamond. A guide to your options may be as follows;
---
Still confused? Don't worry. Give us a call and we can make sense of it all with some actual rings and diamonds and a cup of tea to calm your impending nerves.
What next?
If you have any more questions, need a little one to one advice or reassurance then please do e-mail me at hannah@avitajewellery.co.uk. I will be happy to help!
Best of luck!